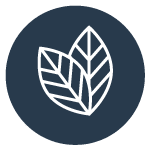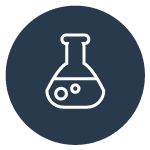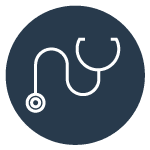 Andropharma presents Vigor herbal and nutritional
libido boosting pills
for helping those whose sexual desire and strength has decreased.
Healthy sexual drive or libido plays an important role in men`s sexual relations. After extensive research and several improvements over the years we offer our third generation formula Andropharma Vigor pills aimed at boosting libido and improving sexual performance by increasing testosterone production and improving blood flow in the penis.

Andropharma Vigor supplements help increase libido and stimulate sexual desire of men. Several ingredients such as maca, damiana and zinc promote testosterone production or this hormone's activity and give strength to the entire body. Testosterone is a key element for the men's sexual development. It also stimulates the maturation of spermatozoid and influences semen characteristics such as mobility.

Improving erectile quality
The quality of erection could be expressed by the firmness and duration of penile erection. For the erection to be successful and satisfactory it is important to have a healthy and strong blood flow in the penis. Several ingredients of our vigor pills such as ginkgo biloba and arginine intent to increase the blood flow and improve erections.

Better sexual performance
Andropharma Vigor helps achieve better sexual performance also because of its energizing and stimulating characteristics. Famous Asian ginseng will revitalize your entire body and increase your sexual sensitivity. Increase of the blood pressure has been observed in the penis and postponed ejaculation in some cases.

Obtaining longer-lasting erections
Andropharma Vigor helps you enhance your sexual desire thanks to the stimulation of glands that secrete testosterone. It is a key element for men's sexual development and sexuality. It stimulates the growth of external genitals, increases the production of semen and boosts sexual desire.
1 Million satisfied users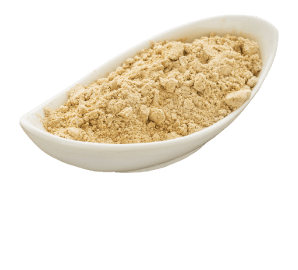 Peruvian maca – Lepidium meyenii
This turnip and radish related vegetable is the primal source of nutrition in some communities of the high Andes of Peru as it is highly nutritious and rich in minerals. Some of it darker colored varieties (black, purple, red) are also been used in traditional local curative practices. It has been always considered by the locals to have stamina and energy promoting-properties in men and claimed to have beneficial properties for the nervous system.
People which have been eating maca for generations believe it increases libido and say it improves semen production and its quality. Maca is considered a natural libido booster as it stimulates hypothalamus and pituitary glands which then affect endocrine glands like testes to produce sexual hormones and more sperm.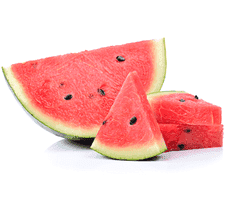 This common amino acid is a vital part of many proteins of the human body. It builds cells and plays an important function in healing processes, cell division and immune system as it effects releasing of some hormones, among the most important is human growth hormone which collaborates in processes of growth and regeneration. In addition it is involved in the first phase of the erectile response. Its transformation in nitric oxide (vasodilator gas), results in an increase of penis erection ability.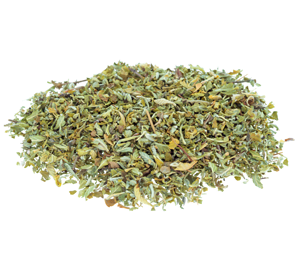 Damiana – Turnera diffusa
This bush, which comes from South and Central America, produces small aromatic yellow flowers. Its leaves have been traditionally used by the Indians to make tea with relaxing effects and the Mexican Indians used to drink it with sugar as an aphrodisiac. According to traditional beliefs it helps to combat fatigue and tiredness. It also stimulates urination, erection and ejaculation and increases libido.
Effect of a lipidic extract from lepidiummeyenii (MACA) on sexual behaviour in mice and rats
Bo Lin Zheng, Kan He, Calvin Hyungchan Kim, Lingling Rogers, Yu Shao, Zhen Yen Huang, Yang Lu, Sui Jun Yan, Lu Cheng Qien, and Qun Yi Zheng.
Asymmetric dimethylarginine (ADMA), symmetric dimethylarginine (SDMA) and L-arginine in patients with arteriogenic and non-arteriogenic erectile dysfunction.
Paroni R, Barassi A, Ciociola F, Dozio E, Finati E, Fermo I, Ghilardi F, Colpi GM. International Journal of Andrology. 2012 Oct;35(5):660-7.
Frequently Asked Questions
What is Andropharma Vigor intended for?
The unique four-in-one formula of Andropharma Vigor is the latest generations of our supplement pills which help improve men's sexual life and boosts libido.
How does it work?
Andropharma Vigor is herbal and nutritional supplement pills which stimulate glands to produce more testosterone or transform it to more active forms. In combination with improved blood circulation, this helps improve men's sexual desire and erectile quality as it improves erections making them stronger and longer lasting.
What results can be expected?
Increased libido and sexual desire
Stronger and longer lasting erections
Longer and more pleasant ejaculations
An increase of sexual desire and self-esteem
More intense and more pleasant orgasms
An increase in sexual confidence
Is it safe?
Andropharma Vigor is completely safe; its ingredients are herbal or nutritional substances and no harmful side effects have been detected. It should only be taken by men. Women should consider side effects arising from elevated testosterone levels. It is not intended for children.
For how long do I need to take it?
It depends on the results you want to get. Basically, you can use it as long as you want to increase libido and erectile quality.
Can Andropharma Vigor be used to help with the quality of erection?
Yes, Andropharma Vigor can be used to restore lost libido and improve erections since the effects of its ingredients are, among others, an increase of sexual desire and an increase of vascularization. Poor vascularization of the penis and lack of sexual desire often cause male impotence.
close
What are the active ingredients?
Andropharma Vigor are herbal and nutritional dietary supplements. The main ingredients are Peruvian Maca, Damiana, Ginkgo, Ginseng and Black pepper plant extracts and nutrients like vitamin B3, zinc and arginine which have various aims.
Peruvian Maca and Damiana are traditional aphrodisiacs and libido boosters. Together with arginine, vitamin B3 and zinc they encourage sperm production, erection and ejaculation. These ingredients also work beneficiary on the body's testosterone production.
Ginkgo biloba promote vascularization and blood flow and thus improve erection quality and durability.
Ginseng is aimed at revitalizing the body and stimulating its senses. It also helps to increase sexual energy and general stamina.
Can it be used as an aphrodisiac?
Certainly. Most of the ingredients included are libido boosters and traditional aphrodisiacs which effectively stimulate testosterone production and consequentially increase sexual interest. Andropharma Vigor can be used as an aphrodisiac as it enhances your sexual appetite. It should be used only by men!
Can I enjoy better sex by taking Andropharma Vigor?
The combination of Peruvian Maca and Ginseng can help stimulate your sexual senses and boosting your libido. In addition, increased vascularization and blood circulation in the penis caused by Ginkgo will allow you to have stronger and longer lasting erections and more desirable sexual intercourse.