Penile curvature correction supplement
An Andropharma supplement designed for those who have problems with Peyronie's disease and penile curvature.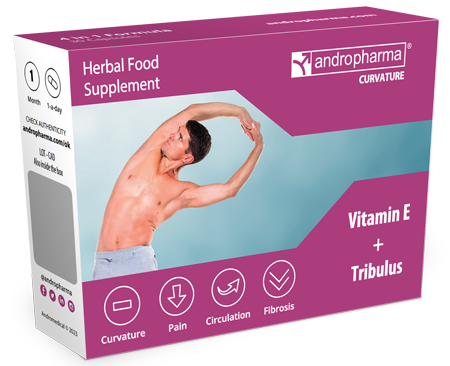 Current studies show that Peyronie's disease (induratio penis plastica) is an inflammatory disease of the penis where the elastic coat (tunica albuginea) of the penis central sponge tissue (corpora cavernosa) suffers an injury. Consequentially, the affected area loses elasticity and when filled with blood does not stretch, but rather causes the penis to curve in the direction of the scar. Peyronie's disease is the most common cause of excessive penis curvature.

Help to inhibit processes of fibrous plaque formation
The main objective of Andropharma Curvature supplement pills is to give internal support inside the tissues to the external physical procedure done with peniscurvature correction device . The principle objective of the antioxidants (vitamin E, coenzyme Q-10) and the antiinflammatory (PABA) included in the formula, is thus prevention of fibrosis and formation of fibrous plaques by obstructing oxidation of fatty acids as well as reducing the amount of fatty acids in the blood stream (carnitine) as these are believed to be the main cause of fibrosis.

Help to Reduce curvature and pain
The antioxidants and anti-inflammatory in the formula not only inhibit the mentioned processes of new plaque formation, but also help reduce already existing plaques of fibrosis. Consequentially this helps alleviate the pressure and the pain related to the condition and sometimes even the curvature. When the chemical process is combined with the penis extender treatment the obtained results can be even better.

Promoting circulation and metabolism
Some Andropharma Curvature ingredients (especially cinnamon) have the characteristics of promoting blood circulation of the body and metabolic processes which also elevates the body temperature and fights weariness. In addition, cinnamon strengthens the nervous system and relieves stress. Good blood flow, high body energy and vitality and absence of stress are all very important also for the proper functioning of penis and quality erections.
Testosterone production and sperm quality
Another important aspect of male sexual health is the sexual drive or libido and the quality of sperm, even though it might not be directly connected to Peyronie's disease problems. Some of the components in the supplement pills (especially vitamin E and carnitine) also have positive impact on testosterone production by the body and the quality (mobility, fertility) of sperm which has a beneficial effect on overall male sexuality.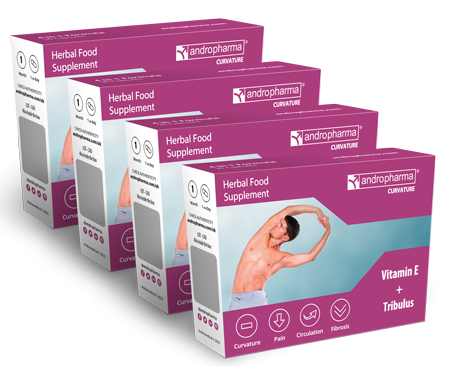 4 Months supply: $75 / €75 / 69£ / 99 AU$-CA$
2 Months supply: $49 / €49 / 45£ / 69 AU$-CA$
[trustedsite_checkout width=120]
Free shipping with the purchase of a device
Temporal Discount until Midnight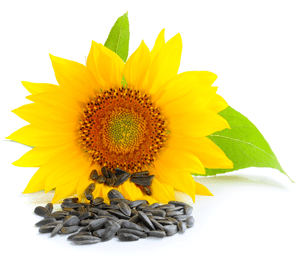 Vitamin E is the most common fat-soluble vitamin and the most important antioxidant in the human body. It promotes healing, prevents scaring and blood clot formation. Its main function is as an antioxidant as it prevents oxidation of basic building blocks of cells and formation of toxic oxidation products. It is strongly believed it has an important role in preventing fibrosis formation by obstructing oxidation of fatty acids in the initial periods of plaque formation. Studies show reduction of plaques and reduction of curvature in many patients when administered with increased dosage of vitamin E, but not all studies are conclusive. Furthermore, vitamin E is also associated with testosterone levels and reproductive capabilities of sperm.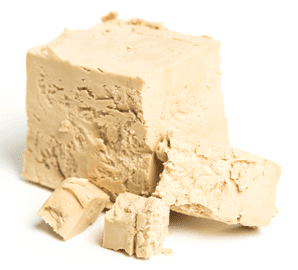 PABA – para-aminobenzoic acid: ANTIFIBROTIC
Also referred to as vitamin Bx this compound is an intermediate in the synthesis of vitamin B9. As potassium salt it is prescribed in practice as an antifibrotic agent against Peyronie's disease to make skin more flexible and soften plaques. It is thought it works by increasing the amount of oxygen in the skin.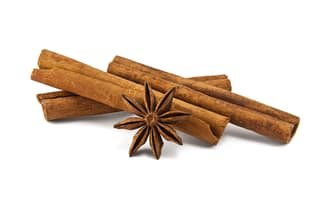 Cinnamon – Cinnamon cassia – extract
This famous and popular spice known since antiquity and used for both sweet and savory dishes are in fact pieces of dried inner bark cut of cinnamon trees. The name in several languages comes from the Latin word for tube because of the way it curls up when it dries. It is traditionally considered to promote blood circulation and metabolism and elevate body temperature to give organism more energy, help it fight fatigue and depression, as well as strengthen the nervous system and relieve tension. All the mentioned functions are important for healthy and quality erection.
Efficacy of vitamin E in the conservative treatment of Peyronie's disease: legend or reality? A controlled study of 70 cases
Paulis G., Brancato T., D'Ascenzo R., De Giorgio G., Nupieri P., Orsolini G., Alvaro R. Andrology Service, Regina Apostolorum Hospital, Albano Laziale, Rome, Italy Andrology. 2013 Jan;1(1):120-8. Epub 2012 Sep 7.
Oral therapy for Peyronie's disease
Mynderse L.A., Monga M. Department of Urology, Mayo Clinic, Minessota, USA. Int Jour of Impotence Research (2002)14, 340-344.
Frequently Asked Questions
What are Andropharma Curvature pills?
Andropharma Curvature are supplement pills containing ingredients which help to relieve excessive penile curvature and the pain this may be causing. It is designed as a nutritional support for the Adropeyronie medical penis extender which helps against Peyronie's disease symptoms using the force of traction.
Who is it intended for?
It is intended for men who wish to complement the use of Andropeyronie medical extender with dietary supplements containing components which help inhibit processes of fibrous plaque formation which are the cause of Peyronie's disease and penile curvature.
What are the active components and what is their function?
Active components of Andropharma Curvature include vitamin E and coenzyme Q10 which work as antioxidants, preventing oxidation of fats and thus formation of fibrosis; carnitine as an antiinflammatory agent and PABA as an antifibrotic agent which also help against existing plaques; and cinnamon and pepper extracts to promote blood circulation, elevate energy level of the body and stimulate absorption of ingredients by the body.
What are the effects of the supplements?
The effects of Andropharma Curvature dietary supplements are related to the workings of their components which are usually involved in the processes of fibrotic tissue formation. Among these we highlight the reduction of certain processes of oxidation and inflammation that are generally described in the formation of any fibrotic plaque. Additional beneficial effects of other components such as cinnamon stimulate circulation of blood, body metabolism and energy production.
How long should it be taken?
Andropharma Curvature supplement pills are intended as an additional support to Andropeyronie medical extender; therefore, it is advisable to take the supplements throughout the period of using the traction device.
close
Is it safe to use?
Currently no harmful side effects have been associated with consumption of Andropharma Curvature components at the recommended doses. Therefore, do not pass the recommended dose. Anyhow, it is recommended to consult your doctor before taking Andropharma Curvature supplements, especially if you have a medical condition.
Is it effective?
Andropharma Curvature was developed as a dietary complement to Andropeyronie curvature correction extender, so that the physical process done by the medical penis extender is additionally supported by beneficial effects of the formula components.